For the #wearedeeplyfucked file, this news piece by CommonWealth about two pawns women feigning concern for whales so that they have nicer views from their seaside mansions.
The still-emerging game plan against Vineyard Wind appears to be strikingly similar to the game plan used by opponents of Cape Wind close to a decade ago. Cape Wind aspired to be the nation's first offshore wind farm, but it ran into a relentless legal attack by the Alliance to Protect Nantucket Sound, a nonprofit supported with more than $5 million from billionaire William Koch, whose biggest concern was that the turbines would spoil the view from his Osterville compound.
About this strategy, David Stevenson, policy director at the Delaware-based Caesar Rodney Institute, a #freedumb individual liberty group, said it's not just the rich people being assclowns. Other assclowns want this too! "Let me tell you, there are tens of millions of people who go to the beach all across the East Coast every year and one of the things they want is that ocean view."
Of course, he neglects to mention that these are the same people who want to Chris-Christie close public beaches for their private enjoyment.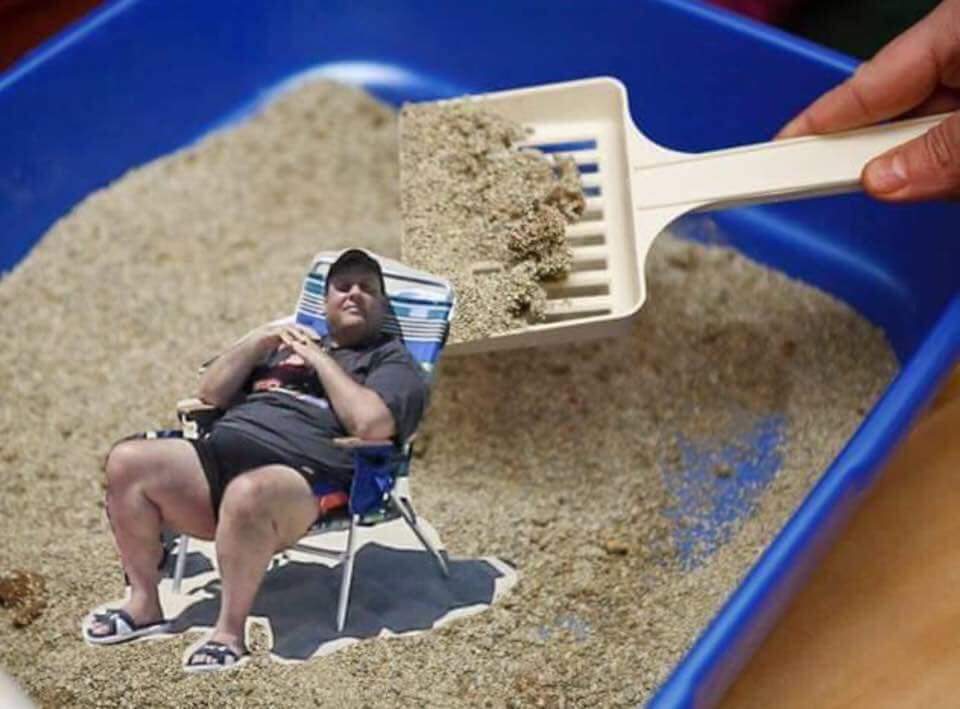 Here's historian Andrew W. Kahrl writing for the Washington Post in 2017 to remind you of the racist and classist origins and climate impact of beach privatization.
America's beaches both reflect and magnify the stark racial and class inequalities that plague the nation, as well as the threat climate change poses. Like the carbon emissions that warmed the ocean's waters, the privatization of America's shores didn't just happen. Government policies geared toward fostering coastal development, enhancing the exclusivity of seaside communities and bolstering beachfront property values made it happen. Understanding this history is key to restoring the public's right to the beach and undoing the damage from decades of overdevelopment.
In case you're missing the school for the fish:
Jake O'Neill, a spokesman for the Conservation Law Foundation, issued a statement saying "climate change presents an existential threat not only to right whales, but entire ecosystems across the globe. Offshore wind is a key element in reducing the emissions that cause climate change and meeting New England's clean energy goals.
Bonus reading: The Land Was Ours: How Black Beaches Became White Wealth in the Coastal South, available at an independent bookstore.