The Boy was on the road to Bamberg, when he heard on the radio that the newly finished Humboldt Forum was offering a time-limited number of free entries to their exhibitions and, more importantly, a chance to see the city from its roof deck. Maybe you can grab us some tickets? he asked though the car speakerphone.
Done.
With two tickets to spare, Miss A., K., the Boy and I met on Saturday to check it out. Because I couldn't just book the roof deck directly, I had signed us up for the exhibition Terrible Beauty: Elephant. Human. Ivory. Although I chose the exhibition strictly because it was one of the few slots left on that day, I found it to be well worth the visit (even more so than the 360-degree stunning view of Berlin from the roof).
At its core, it is an exhibit of ivory artifacts (cultural, scientific, and monetary) from prehistoric through industrialization to modern day. Its diverse presentations – display cases, hands-on learning material, and listening stations – were in German and English but with additional large-print reading material, floor directional aids, and sign language video to create a notably accessible exhibition.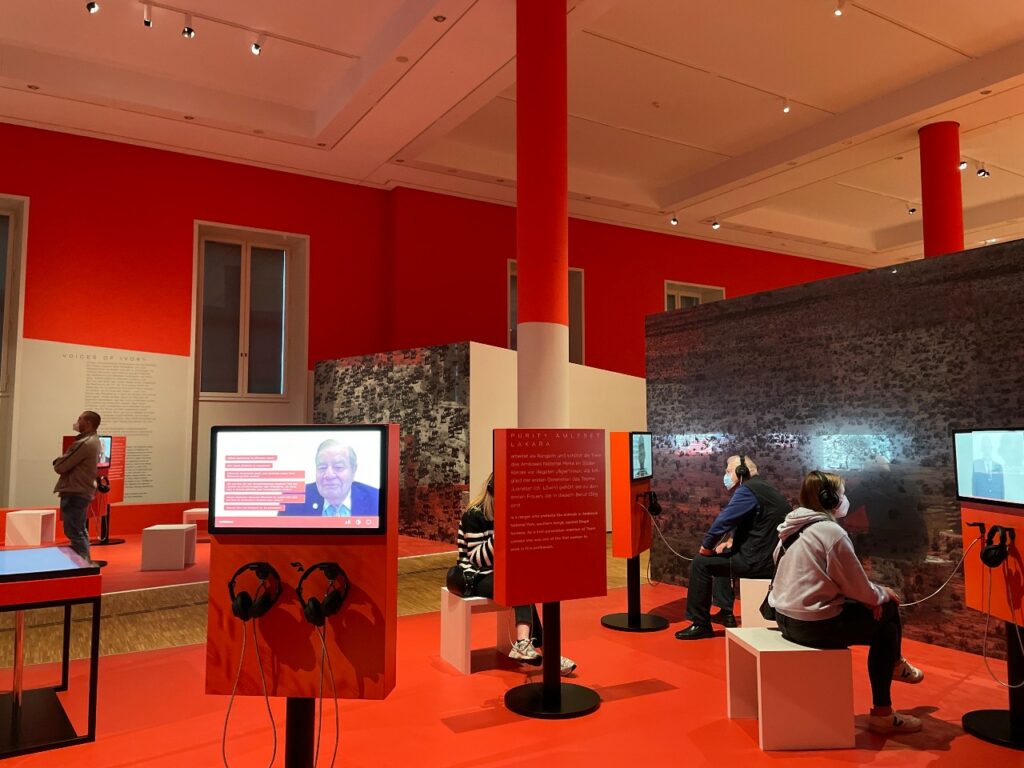 More notably, the materials on display directly address aspects of colonialism and racism in driving the global ivory trade. The exhibition does not shy away from describing, in great detail, how design and language shaped a racist conversation about ivory across sectors in the West. One section, for example, is dedicated entirely to analyzing the racist notion of "ivory" (white) skin as superior and to showing how that surfaced in literature and marketing. (Ivory brand soap was among the items on display.)
Sculptures, drawings, other artifacts offer representations from other cultures where elephants are prevalent Again, notably balanced. I appreciated the great care that was given to step out of the Western frame.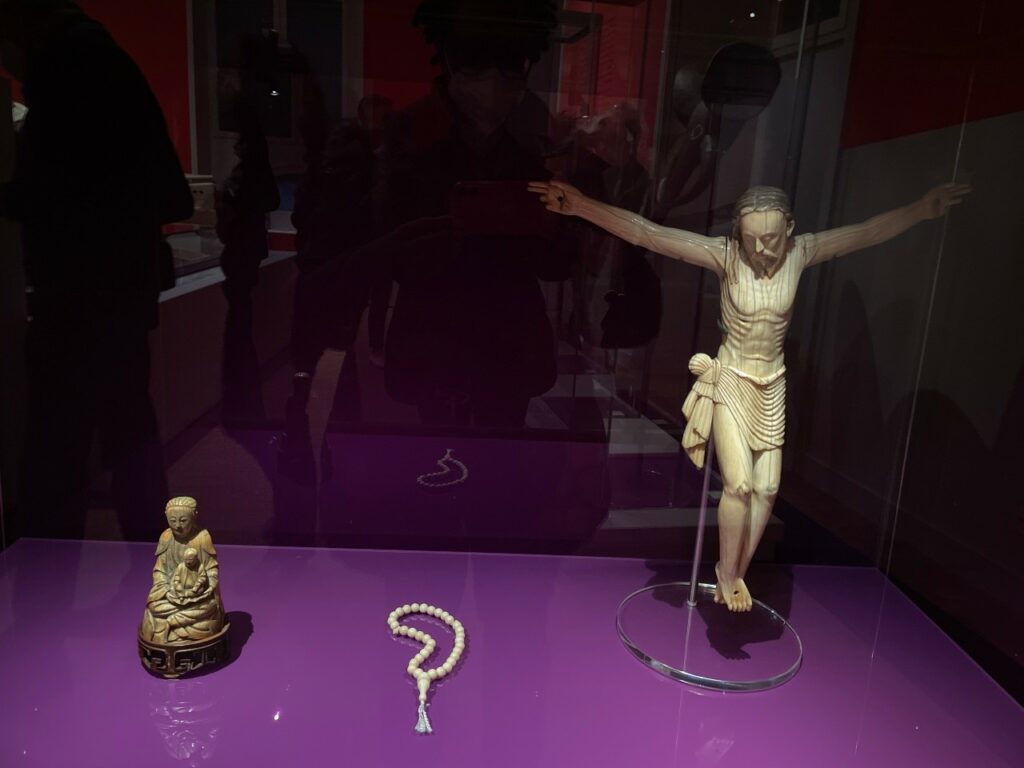 The exhibition gives relatively more space to the human story of ivory than to animal harm. However, a photograph of ivory being burned to send a message to poachers, voices of animal rights activities and campaigns, and research on elephants and their familial behaviors and structures round out the exhibit. The friends noticed (but I managed to overlook) a film of a dying elephant, for which audio could be heard throughout the exhibition.
Below, a display of a research vehicle that had been destroyed by a bull in Samburu National Reserve in Kenya. Read the first-hand account of the raging elephant incident on the Save the Elephants blog.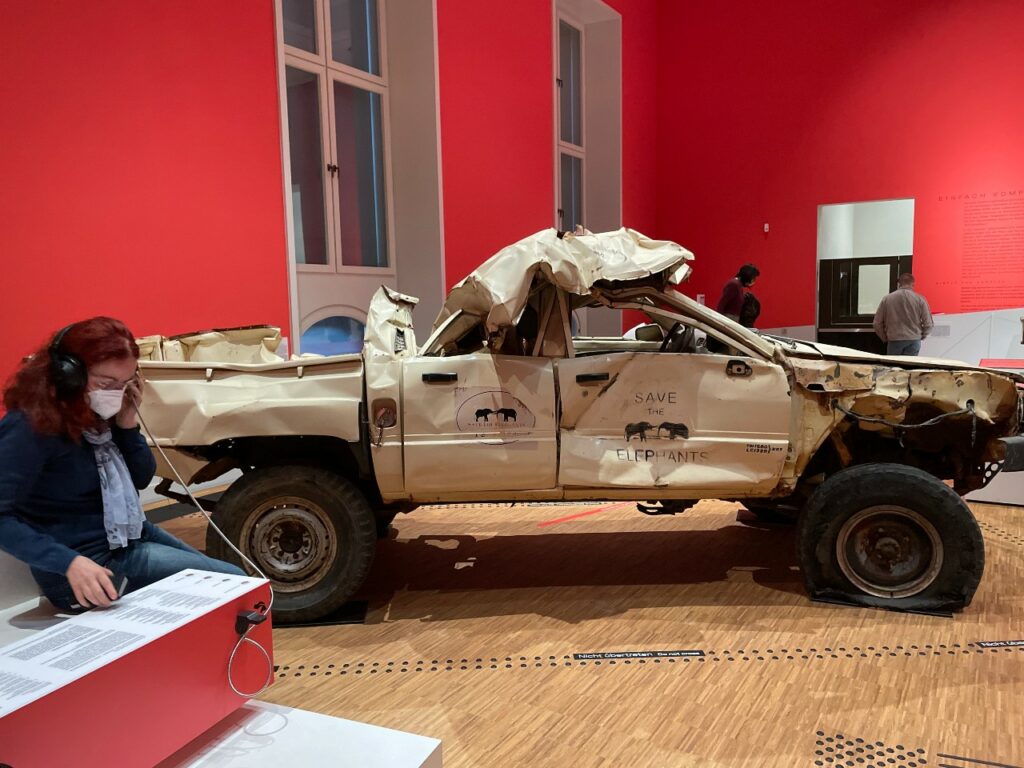 All together, it was an appropriately critical (and thus refreshing) approach for a museum exhibition. You still have some time to catch the exhibit. I heartily recommend it.