Although living in Germany has given me some reprieve from the aggressive onslaught of political news and advertising in Washington, D.C., I still make a point of reading the Washington Post and New York Times online almost daily. (Think "Tammi's LaLaLand," but with updates on the insanity of the world.)
The NYT has a feature tracking the articles that are most popular among the site's "hey, you gotta read this" set. This Top 10 list usually offers up a curious mix from science and technology innovation to lurid accounts of the entertainment business.
Today at No. 6: an article on luxury urinals.
That's right, URINALS.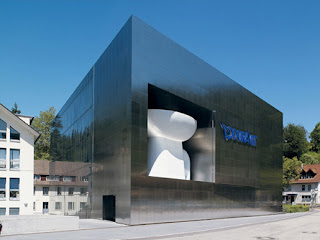 According to the interviews and research conducted by freelance writer, Suzanne Gannon, urinals are going upscale. Bathroom fixture companies, like Germany's own Duravit (see photo), have found that home owners in the U.S. are now willing to shell out $1,000 for off-the-shelf models that are slightly improved over the baseball stadium variety.
Motion sensors! Infrared-triggered flush!
Some wealthier patrons, according to Ms. Gannon, are even willing to pay $10,000 for specially commissioned "one-of-a-kind" urinals (in attractive floral designs no less).
No offense to the (genius!) artist who came up with this (brilliant!) idea, but
W T F.
I can imagine plenty of things that we po' folk could do with $10,000. The retirement of school loan debt. Vacation travel with family and friends. Donations to victims of natural disasters.
Or, hey, how about even $10,000 for the the Fox News "soldier of the day" whose crusade to get basic sleeping mats for him and his fellow soldiers has been turned into a hate campaign against a Pakistani mattress store whose employee dared to suggest that, no, it would be better for you to leave Iraq.
The terrorist!
Want your guests WOWed and ASTOUNDED by the one spot where they can (at least symbolically) piss on you and your priorities? Yeah, available in the good old U.S. of fucking A.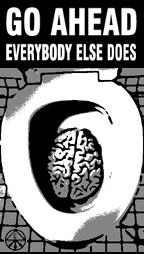 And, um, p.s. to the Duravit employees in Hornberg, Germany, who go to a giant toilet each day for work: It's often like that for the rest of us, just not so obvious.
Bonus link of the day: The World Toilet Organization. Sign up now for World Toilet College!