I love travel and can say, without a doubt, that window shopping is part of the pleasure. It's not like I buy anything (for sellers, I am the worst kind of tourist), but just wandering in and out of shops and dreaming of a limitless budget does wonders for the vacation soul.
Still, I am often amused by the kind of items I come across in these shops. Case in point, the items pictured below. I was actually enjoying this shop — two levels of kitchen and home kitsch in bright come-in colors and high empty-your-wallet prices — until these gems screamed at me from the shelf.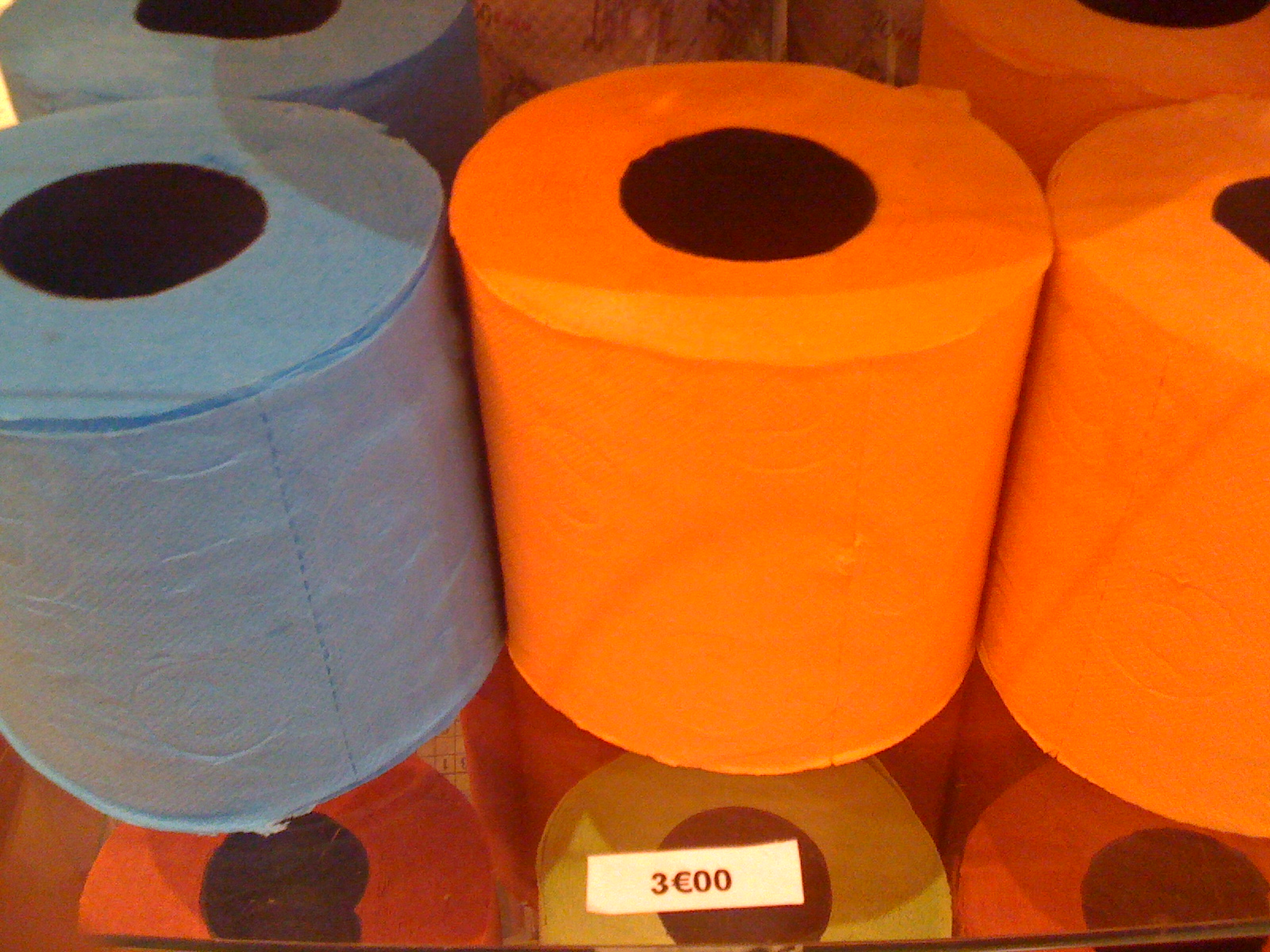 A 3€ roll of toilet paper? Really?
In three parts, the amusement:
That there is a company (or, worse, an artisan) whose sales rep came by and made the pitch.
That the buyers for this shop decided, yeah, we'll make room on our shelves and in stock for it.
That there are tourists who are tempted to buy one…and some actually do.
Related post: For the high-end bathroom, something reeks.